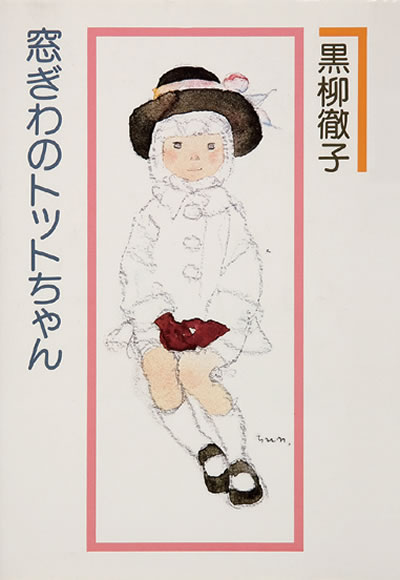 I can't believe that even though more than half a term passed, I haven't blogged much. A lot has changed, and I have a lot to share, but I'm getting busier and busier. But in the meantime, here's my first bilingual book review (I read the book in Japanese). It's not a direct translation, but rather, my comments in Japanese, and another set in English (if you need me to translate though, just tell me and I will).
始める前、「日本語はまだ下手だから、いろいろなミッスを許してくれてください」って言いたい。
夏休みに、北海道へ行った。そして、北海道にいる時、たまたま、「窓がわのトットちゃん」を見た。もちろん、買った。何となく、東京のBookOffで、全然見なかった。
初めてトットちゃんを読む時は中学校である。あの時、英語の通訳を読んだ。実は私が、トモエのような学校へ行きたかった。(でも、これは日本にするのわけではない!)
私の日本語はまだ下手だが、トットちゃんを読める。文法はあまり難しくないし、難しい漢字で、振り仮名(?)もある。だから、とても読みやすい。もし、あなたは日本語を勉強中、ぜひ、トットちゃんを読んで下さい。
これはとても面白い本である。トットちゃんはとても可愛い!と弟似ていると思ってる。私は本に感心された。泰明ちゃんのなくなっちゃったことで
ぜひ、この本を読んで!
Basically, I took the whole summer vacation, and then some to read the book. Even though I've read it in English, it was still really fun to read it in Japanese. And because this book had furigana (hiragana for the kanji), and fairly simple grammar, it's suitable for the beginning intermediate student. And if you haven't read it before, please give it a try (even in English).