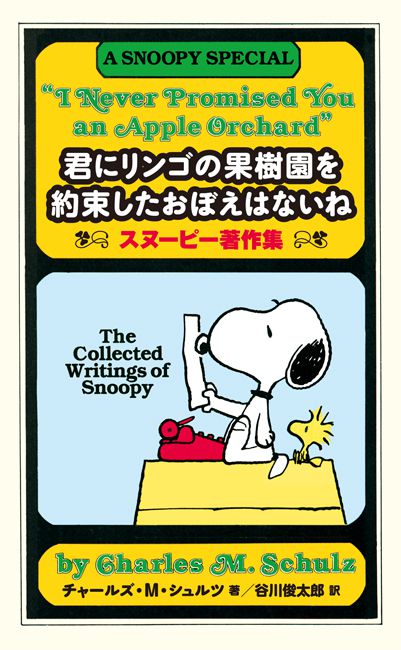 今日、スヌーピの本「君にリンゴの果樹園を約束したおぼえはないね」についたはなしたいとおもいます。(ごめんね、まだ口頭表現モードにいている)
この本は、英語から通訳した。買った本は英語と日本語もある、だから、比較できる。
一つの文でまとめなら:英語版の方が面白い。
この本はジョックがたくさん書いてあるが、日本語によめると、あまり面白くない。なぜなら、ジョックはたいてい名前に基づいて、英語で「Pun」と言う。でも、日本語に通訳あと、意味がなくなる。
例:夜に、よろいで迷っているねずみはそういった "よろい戸をあけて早く出して!" 英語では "Help me make it through the knight". 英語のジョックは"よろい"の"Knight"と"夜"の"Night"の発音は同じ。でも、これは日本語でそうではない。
まあ、本の最後の部分は説明から、読んだら、ジョックの意味が分かるかもしれない。この本はたぶん英語を勉強している、または、英語に興味がある人にとっておもしろいが、他の人にとっては分かりにくいかもしれない。
I bought this book quite some time ago, but the grammar was too hard for me, so I didn't actually finish it until recently. It really is a bilingual book (in English and Japanese), and of course, it's really entertaining. In English that is (I love puns!).
In Japanese though, the puns don't carry across so well, so you may be a little confused. Thankfully, there's a short explanation after the book.
If you like snoopy though, you should get this book. Since it's also in English, you can enjoy the original text, and compare it to the Japanese. Sadly, it's divided into two distinct sections, so you'll be flipping back and forth a lot.
I would recommend this for intermediate learners and up.